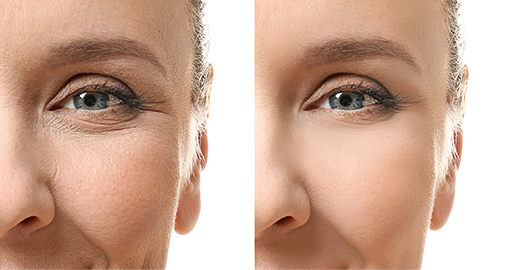 WHAT IS FACIAL AESTHETIC TREATMENT?
Many people aim to reduce the appearance of ageing or enhance their features through facial aesthetic treatments or cosmetic procedures. Such treatments restore a patient's confidence and restore the skin to appear fresher, suppler and rejuvenated.
The Advanced Referral Centre offers patients a variety of facial aesthetic treatments and our practitioners are registered with the Independent Healthcare Advisory Service (IHAS) to ensure a patient's wellbeing.
We offer non-surgical, injectable treatments such as dermal fillers and wrinkle-relaxing solutions.
Patients who are referred to the Advanced Referral Centre will experience specialist consultations and a full assessment of their facial structure to ensure they receive aesthetic treatment to suit their needs and fulfil their aspirations.
TYPES OF TREATMENT
Forehead creases
Frown or 'worry' lines
Crow's feet
Lines above the lip
Enhancement of lip volume
Enhancement of lines from the nose to mouth